Somewhere in the middle of a Dim Sum eating frenzy last Sunday at Rol San in Chinatown, my friend Elliot pointed out that five of our group of seven sitting around the table worked in marketing. Despite the fact that marketers can be creative and some in our group of seven are rather artistic, we're nothing at all like Canada's renowned Group of Seven painters. After our efforts last Sunday though, I'd say we are a group of seven skilled in the art of social eating.
Elliot's comments came during a discussion about how a certain academic institution appeared to be measuring the success of a controversial event they had publicized through their website and social media.  In response to criticism of this event, they pointed to their number of subscribers, as if that somehow indicated a level of support for their controversial point of view.
Of course, just being a subscriber doesn't automatically imply agreement with every point of view expressed. In this case, the number of subscribers was irrelevant. It would be more relevant to know the ratio of subscribers for vs. against the event taking place, and/or the point of view being presented.
Around the table we began discussing how to measure social media and quickly agreed that volume or Activity metrics aren't as relevant as metrics that track customer Engagement. Even more important to track is a third group called Conversion metrics. To illustrate, let's look at these three types of metrics in the context of measuring social media and also our customer experience at Rol San.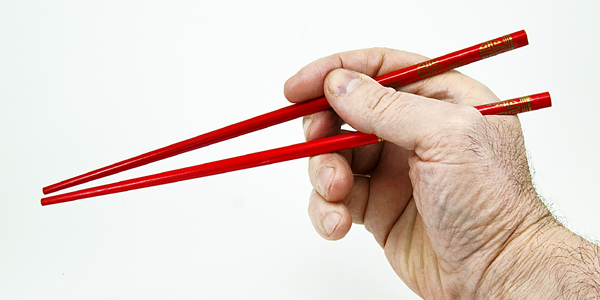 Activity Metrics
Social Media:

Examples include number of subscribers, followers, followers/following ratio, tweets, fans, and links clicked. You can get a sense of what people are doing, but less about why or how they're feeling.
Dim Sum Customer Experience:

Examples include the total plates ordered, the average items eaten per person, and the average revenue per person. These metrics would tell Rol San how much we ate, but they wouldn't know whether we were satisfied customers.
It is generally more relevant to look at:
Engagement Metrics
Social Media:

Examples include forwards, mentions, likes, comments, retweets and the sentiment of comments, tweets and blog posts. These types of metrics can provide more insights into what your customers are thinking and feeling about your brands and marketing programs.
Dim Sum Customer Experience:

Rol San might want to know if that second order we placed repeated any items from our first order. (It was hard to tell amidst the flurry of plates and chopsticks.) Did anyone tweet or blog about our meal, or post a review somewhere? Were the comments or reviews positive or negative? Are the people who posted comments influential with the right audience?
It can be hard to tell what customers think and whether they are truly satisfied. That's why so many eating establishments include a customer satisfaction survey with your bill. Many of these direct you to a website to give your feedback, which can then be linked to your transaction (what you ordered, your server's name, etc.) to help round out the customer experience picture.
Still, engagement metrics and customer satisfaction scores have their limits. What customers say can often be different from what they actually do. Attitudes and opinions can help to predict behaviour, but all that investors, shareholders and bankers really care about is profitable customer behaviour, and how that behaviour converts into value for the business.
Conversion Metrics
Social Media:

The greatest Conversion metrics of all are revenue and profit. Other examples include qualified leads generated, content downloads, registrations, reservations and orders; basically anything that might track key steps in acquiring, keeping and cultivating profitable customers.
Dim Sum Customer Experience:

Rol San should care about whether we come back as a group, or individually with more friends, and whether we recommend to others to dine there. In a retail business, these metrics can be hard to track, which is one of the reasons loyalty and viral marketing programs exist, to both incent and track profitable customer behaviour. It's also why hosts or greeters sometimes ask "Is this your first time here?" or "How did you hear about us?"
I can't speak for the others in our Group of Seven Social Eaters (G7SE?), but I think I will probably return to Rol San someday.  How's that for mildly positive sentiment and uncertain repurchase intent? Rol San could invest a lot of money trying to predict my behaviour, but even I can't predict what I'm going to do. They'd be better off tracking what I actually end up doing.
Conversion metrics are the most important metrics to track and they should be more heavily weighted on your scorecard. At the same time, don't ignore Activity and Engagement metrics, as they are predictors of conversion. They can help you to identify where programs are succeeding and failing in creating the customer behaviour that leads to profits.
Why am I hungry?